George Lucas asks, "Why are there so many religions?"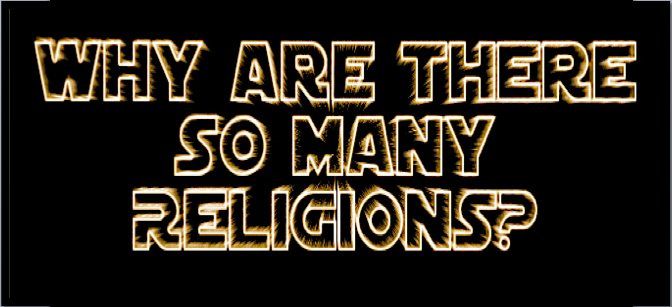 "If there is only one God, why are there so many religions?" -George Lucas
In an interview with Charlie Rose (see video below), George Lucas explains what Star Wars "means" and makes an interesting conclusion on religion and humanity.
As a child he asked, "Mom, if there is only one God, why are there so many religions?" This is a question that has fascinated Lucas ever since. What's the difference between all religions? "In the end if you think of it as one god, you say, well everyone expresses it differently" Lucas says, "but it's still you know, basically, don't kill people, and be compassionate and love people…and so basically that's all Star Wars is."
Why are there so many religions? This is a question I raise in Day of Defense with the hopes that the conversation may broaden and encourage others to participate. 
"Day of Defense is a compelling work that will sharpen the intellect of the Latter-day Saint and challenge the misconceptions of the skeptical Christian. Author Scott Thormaehlen provides an important component in unifying the faithful across denominations."
Recommended reading:
Here is an interesting piece on the universal embrace that Mormonism has towards the truths found around the world, by blogger Greg Trimble – http://www.gregtrimble.com/makes-mormonism-embracing-world-religion/
For the more interested reader, especially the Christian who might also be asking "Why are there so many religions?" I recently posted this piece: God's Word and the Unpopular Notion of "One True Church".
Scott Thormaehlen received his Master's in History in 2016 and taught U.S. History in the Lone Star College system in Houston, Texas and for Alvin Community College. His writings have appeared in Accuracy in Academia, the Journal of Multidisciplinary Studies at Sam Houston State University, LDS Living, Meridian Magazine, and East Texas History – a project by Sam Houston State University.